The Factor and I got the goods in the Mendenhall last week.
Sippin coffee just mindin my business -Devin the Dude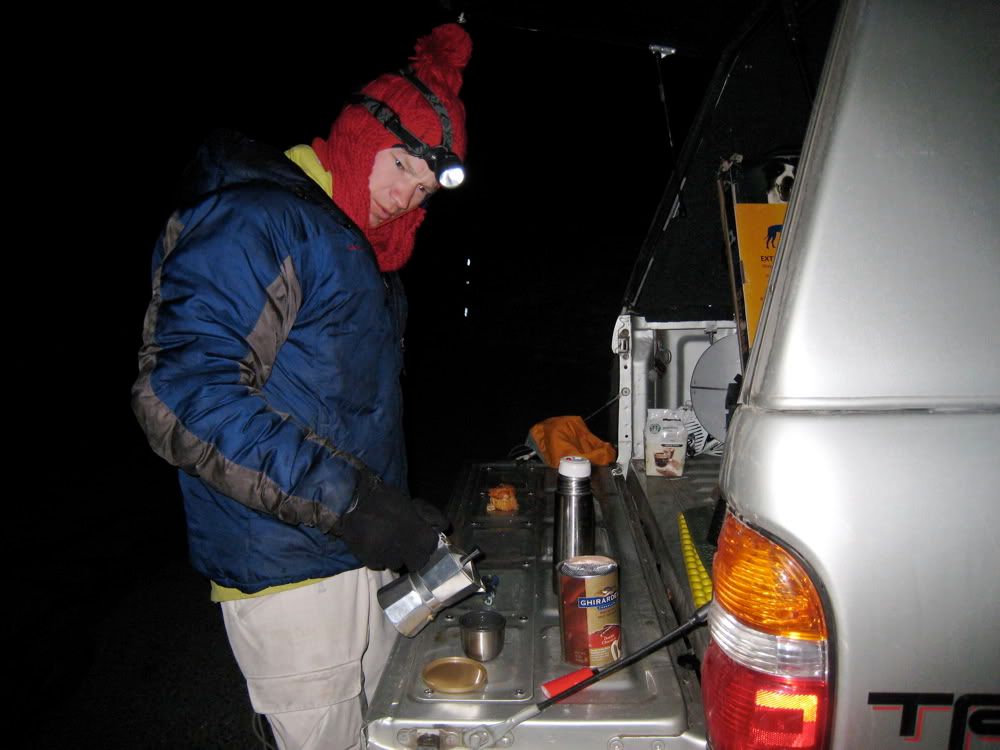 Twrecks has a wydefetish.
We can't believe how smooth the apron and lower chute is. No debris!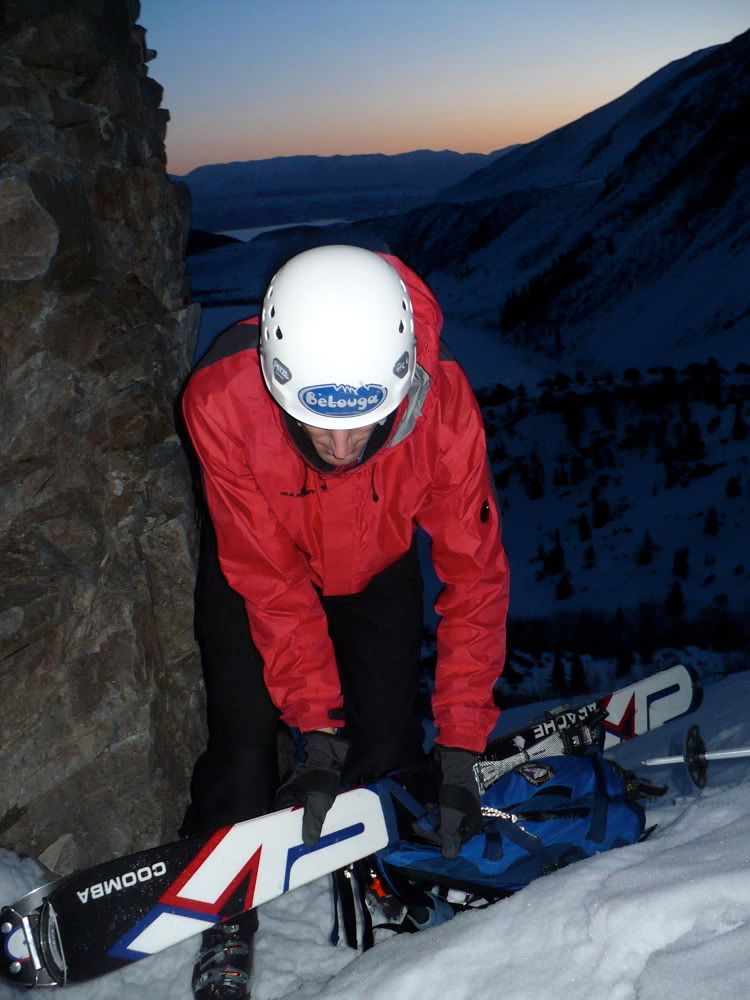 the realization that things are getting interesting begins to set in
Early starts mean you can take my signature classic sidetrips and still make it to the game on time.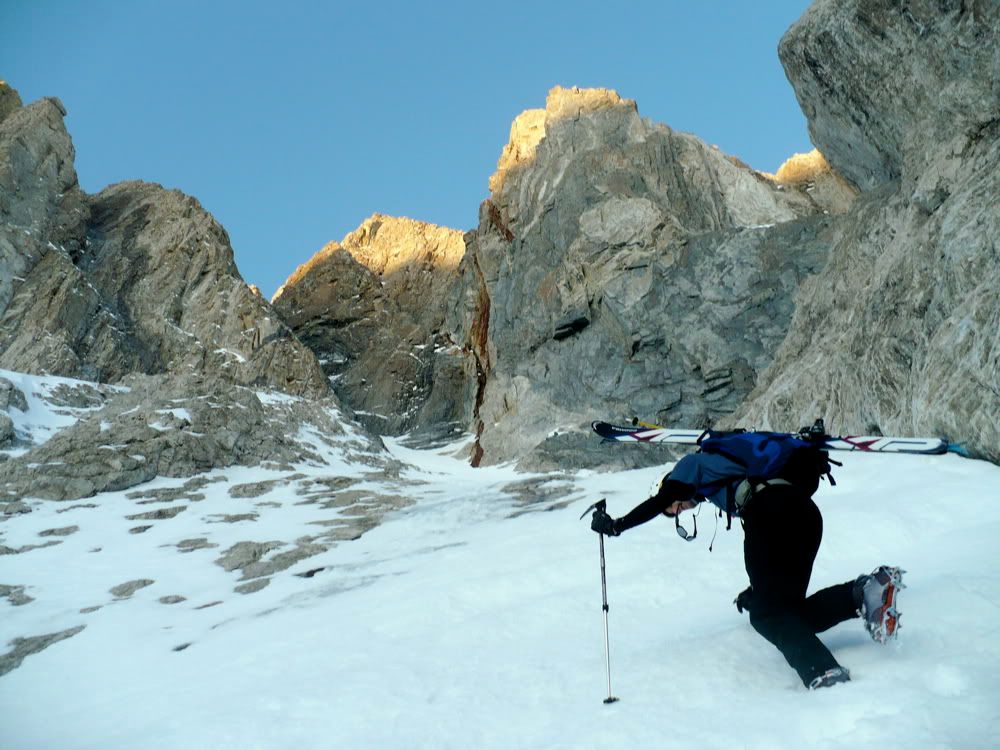 "So, where do we go?" "I think it connects on the right"
And up...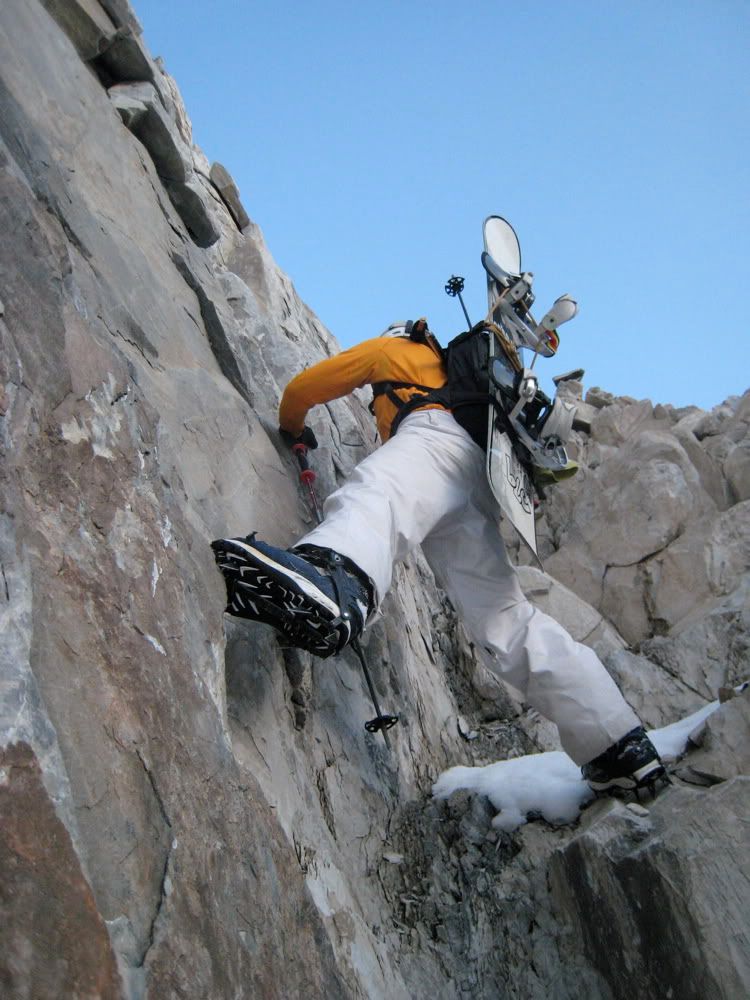 Across a beautiful hanging snowfield and down a snowy rock face. The Factor used his go-go gadget legs to descend in 5.834738457E-13seconds but I had to downclimb.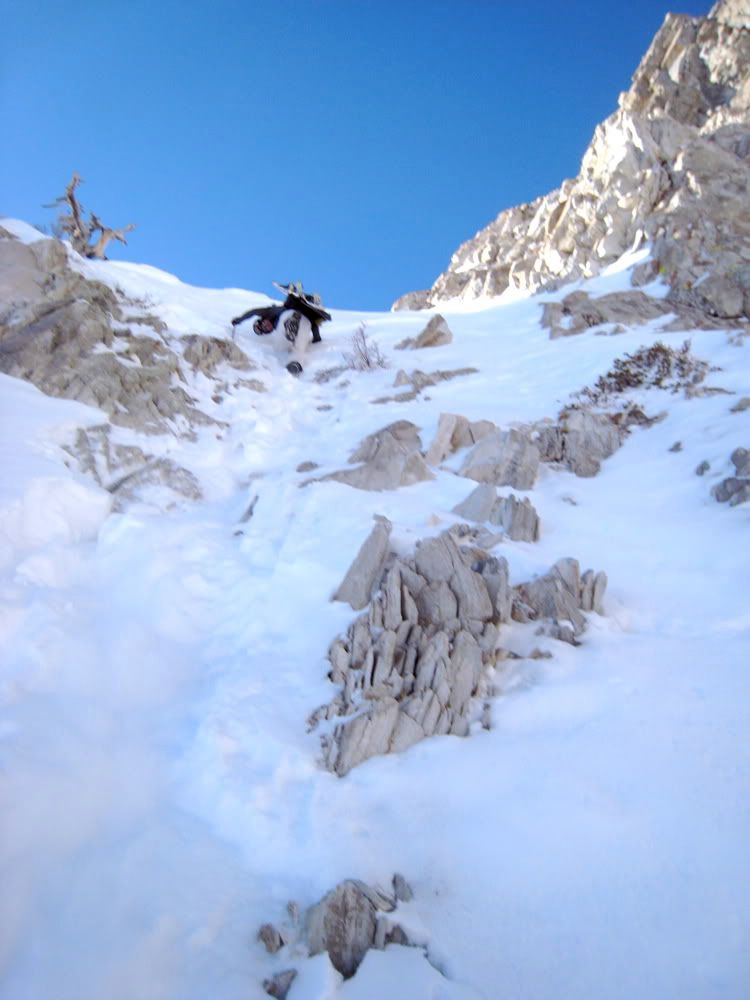 The correct route has classic winter climbing!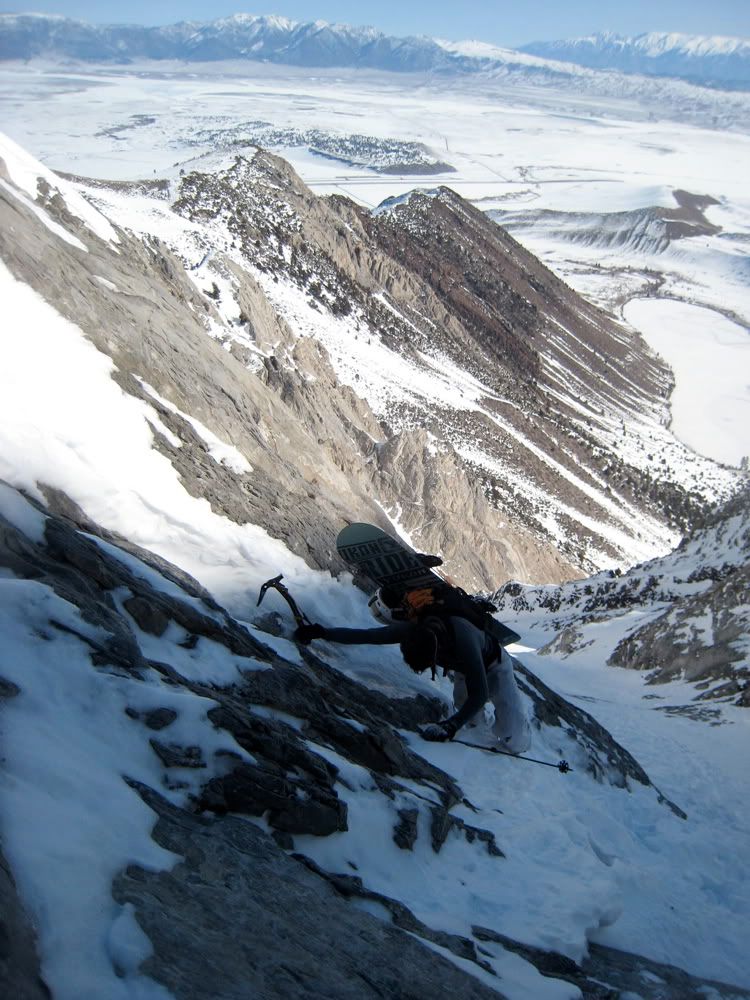 Mmmm, wish I had a whippet! Very fun moves on interesting terrain.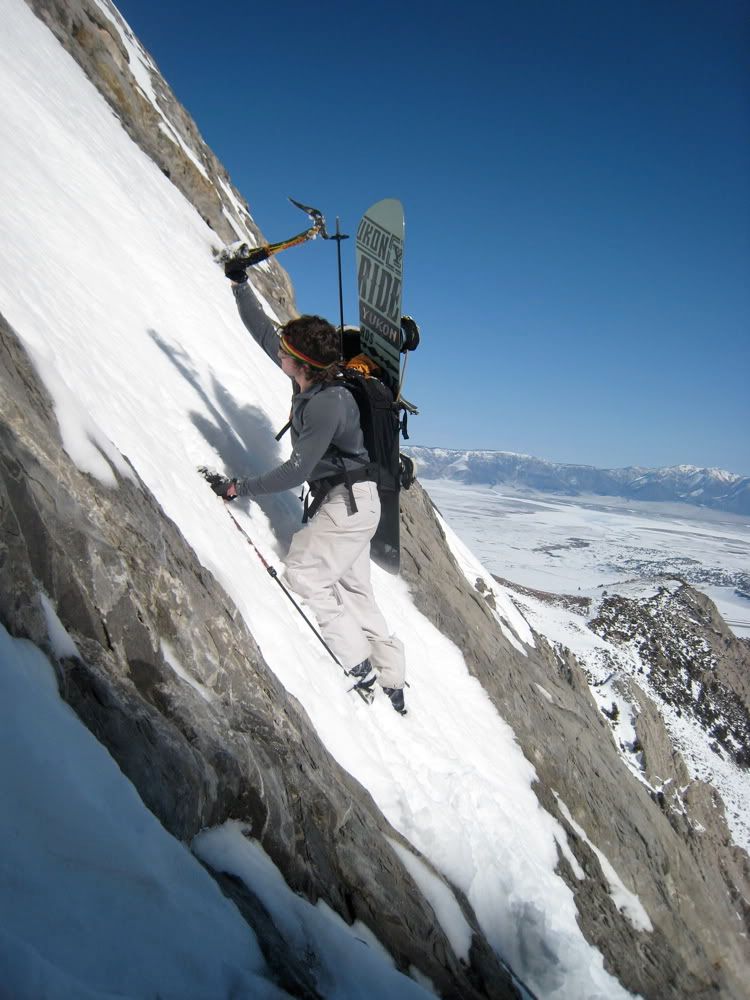 The Factor charges ahead. He paid less on his gravity bill this month, I just know it.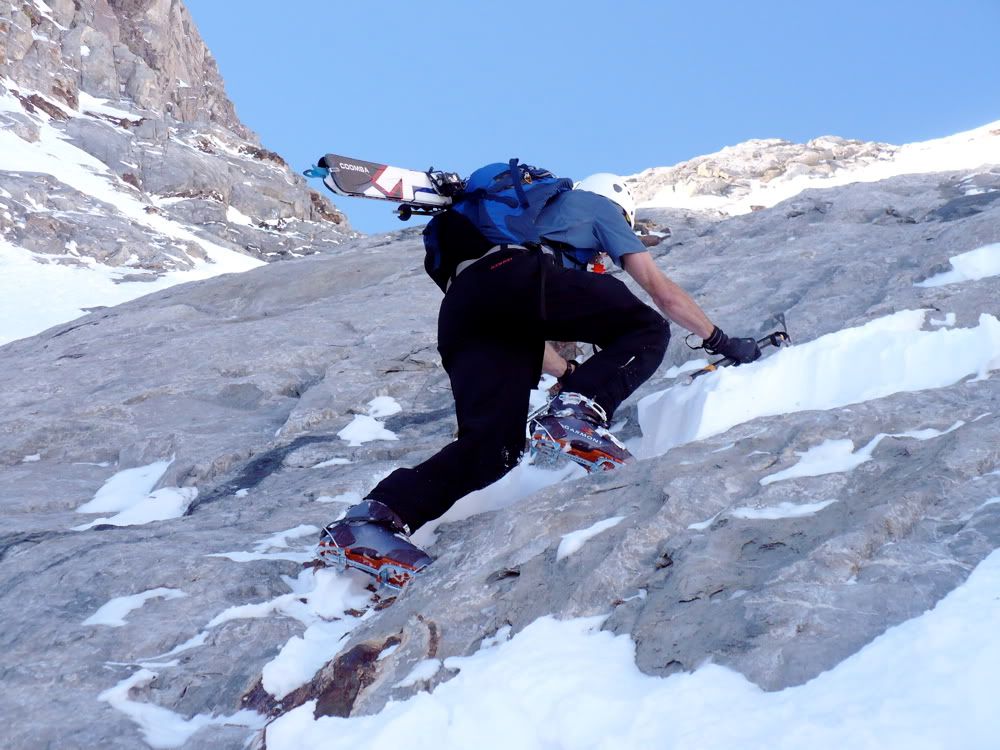 Super fun mixed climbing
Eventually we traded rock for cherry cherry pow pow. Off the richter waist deep!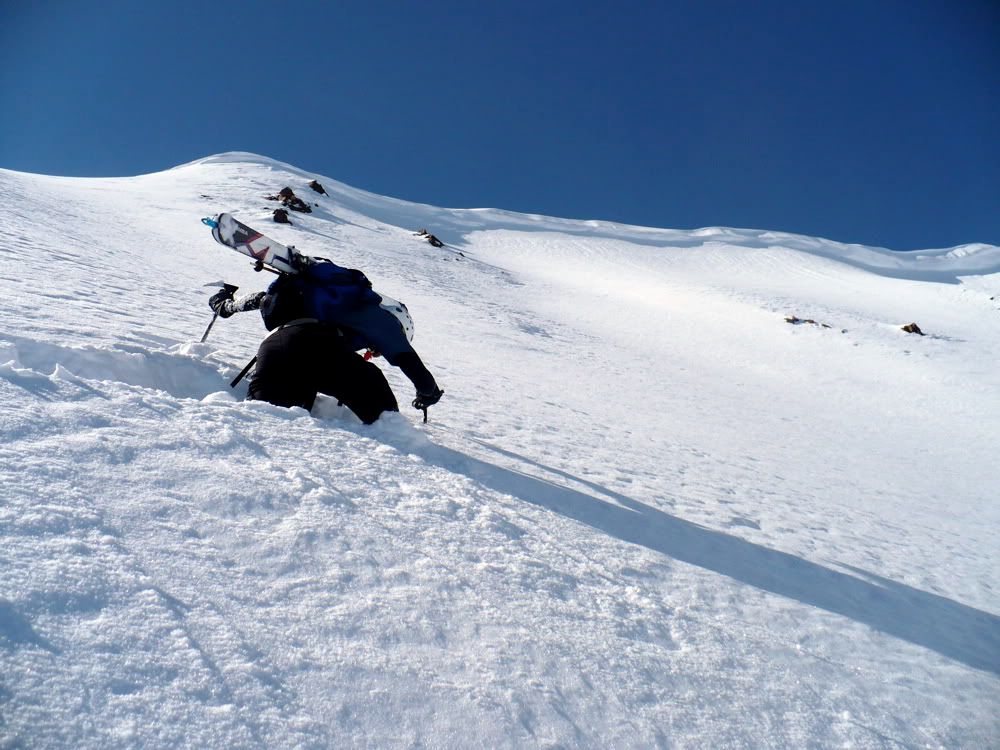 There are some nice hills to slarve.
Twrecks met us up top a few minutes later.
321shakabrah!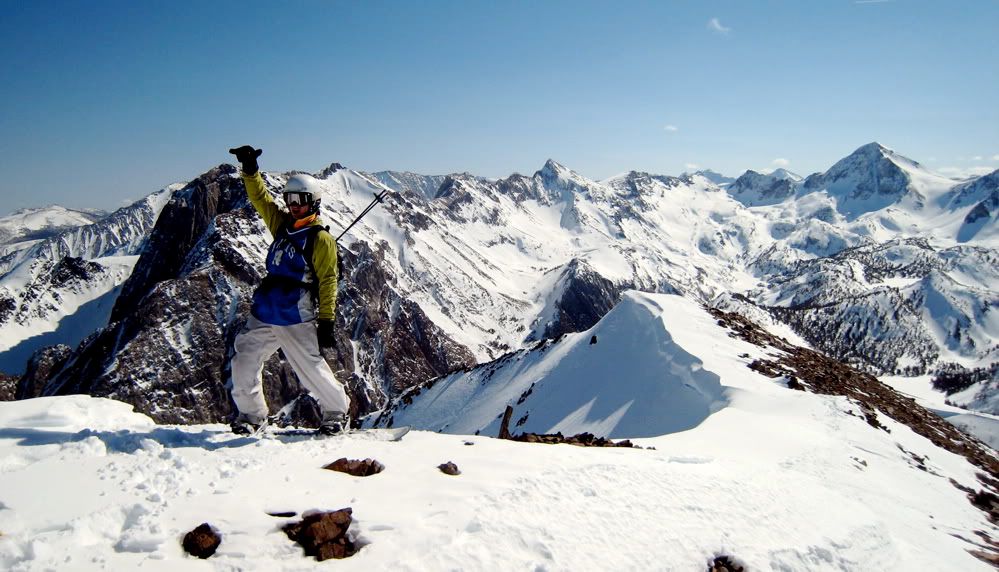 In the word of Duke Nukem: "Get Some"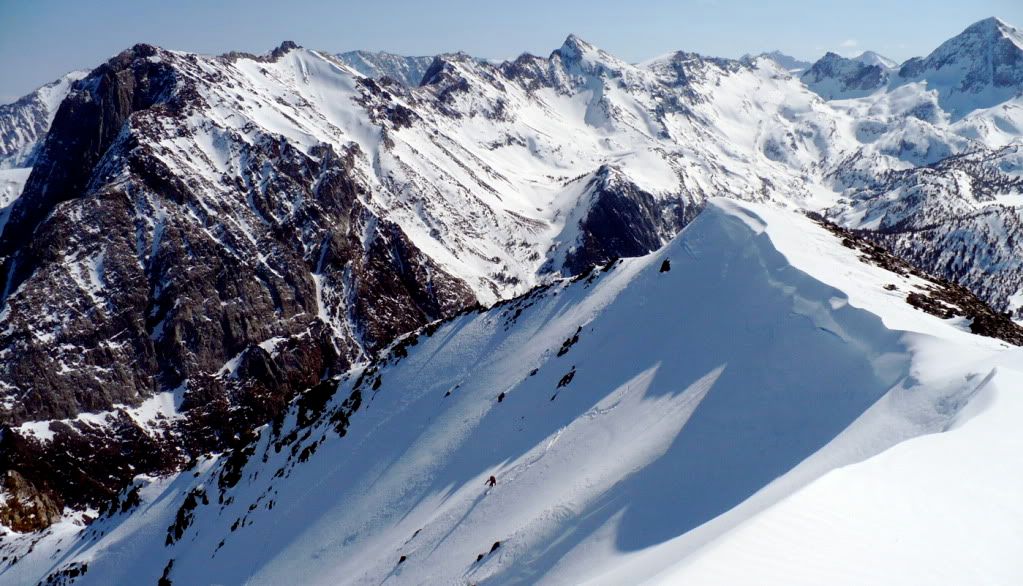 Ahhhjaaaaaahhhhhh!!!! In fwront ohf ze Sieerra Eiger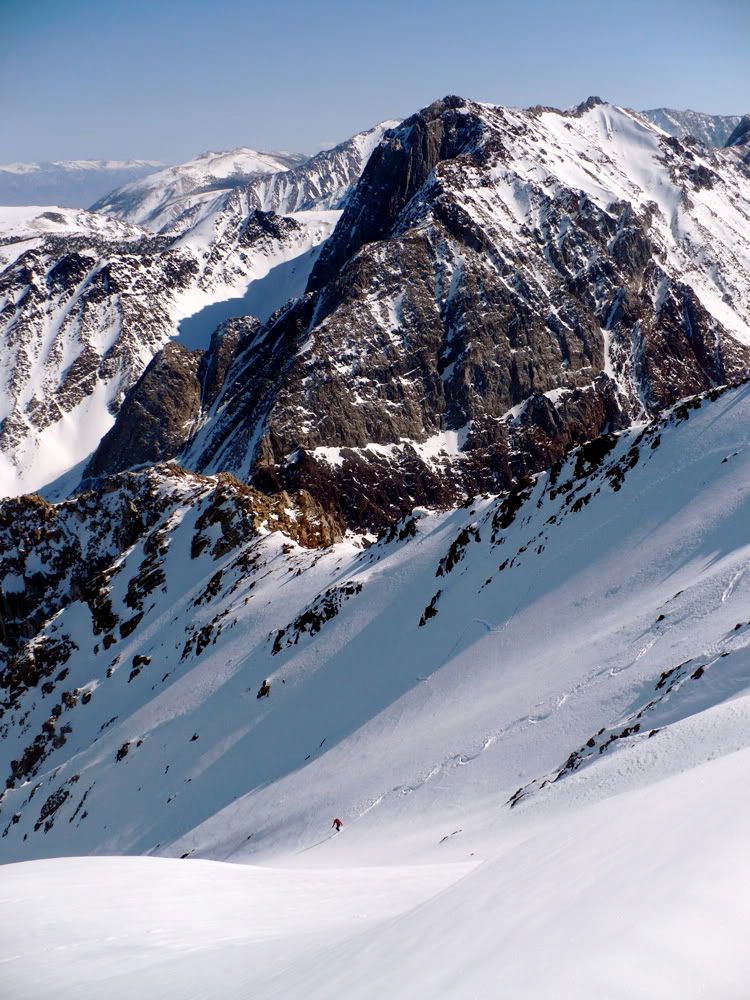 "I know its kinda scary its a long way down shoulda had your *** together when you was on the ground"
-
Devin the Dude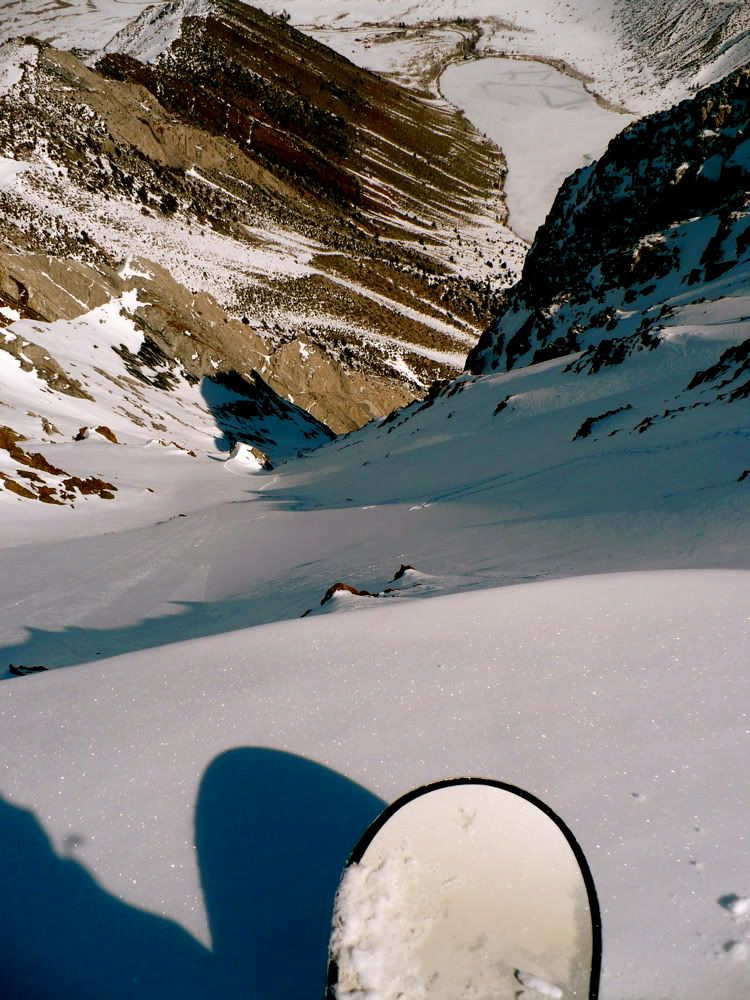 And dropping
I see mothership connection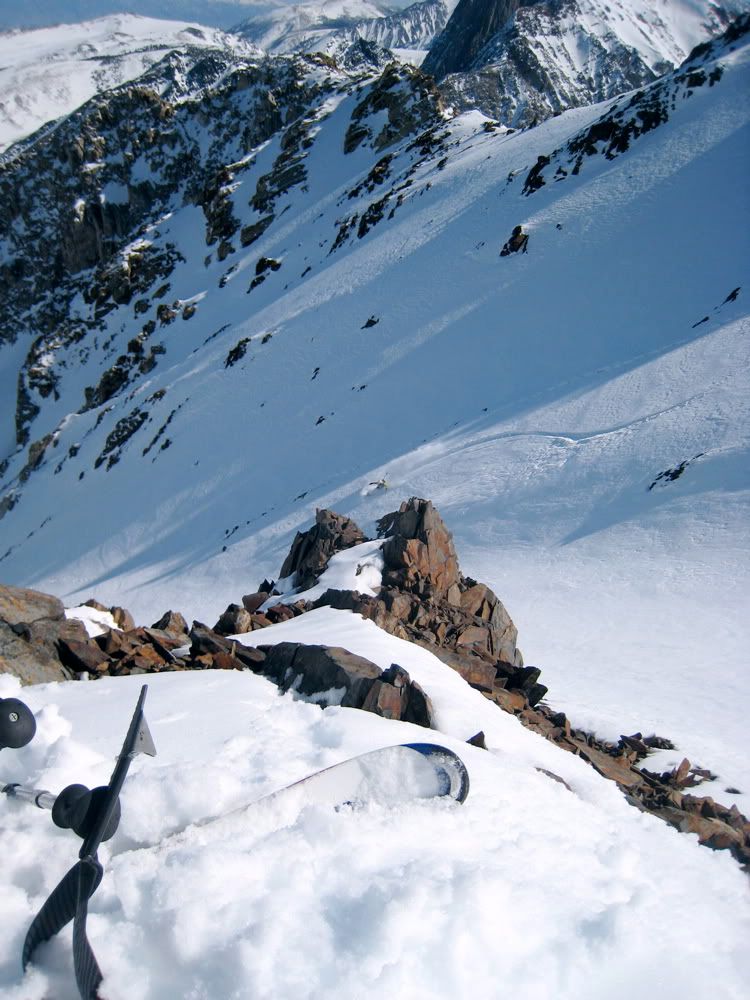 Deeper into spiritual realms in a dimension

Killer snow!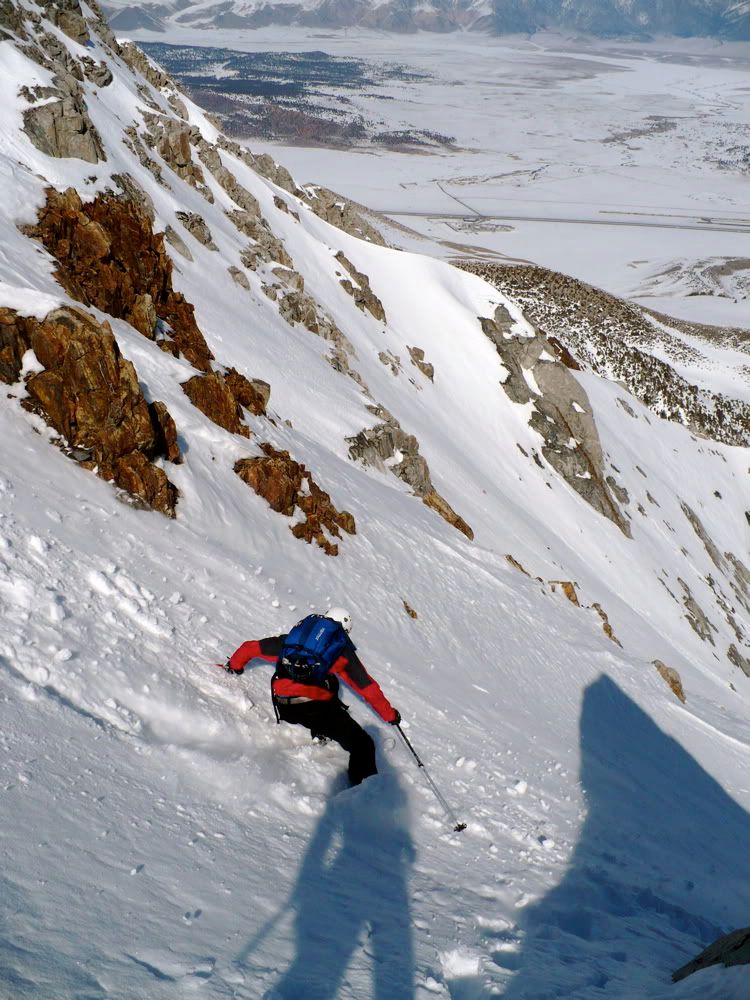 At this point the Factor turned on his levitators to avoid the gnar.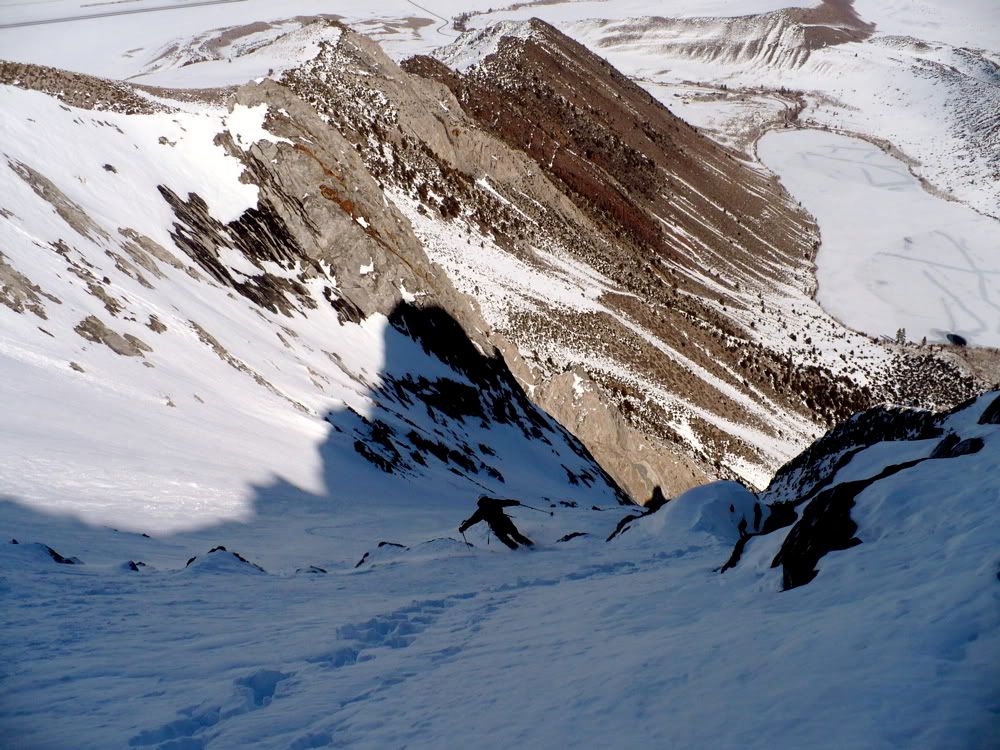 Never forget to remember scale. Using Tobler's First Law, we are dancing with the Gods at this point.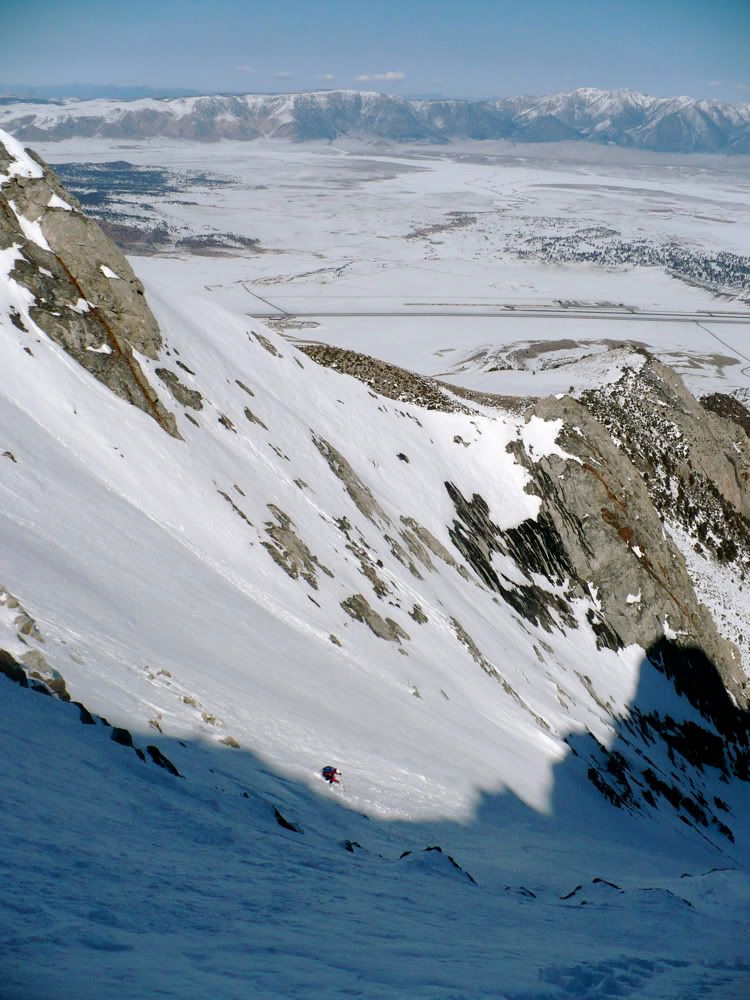 JAH PROVIDE! RASTAFARI!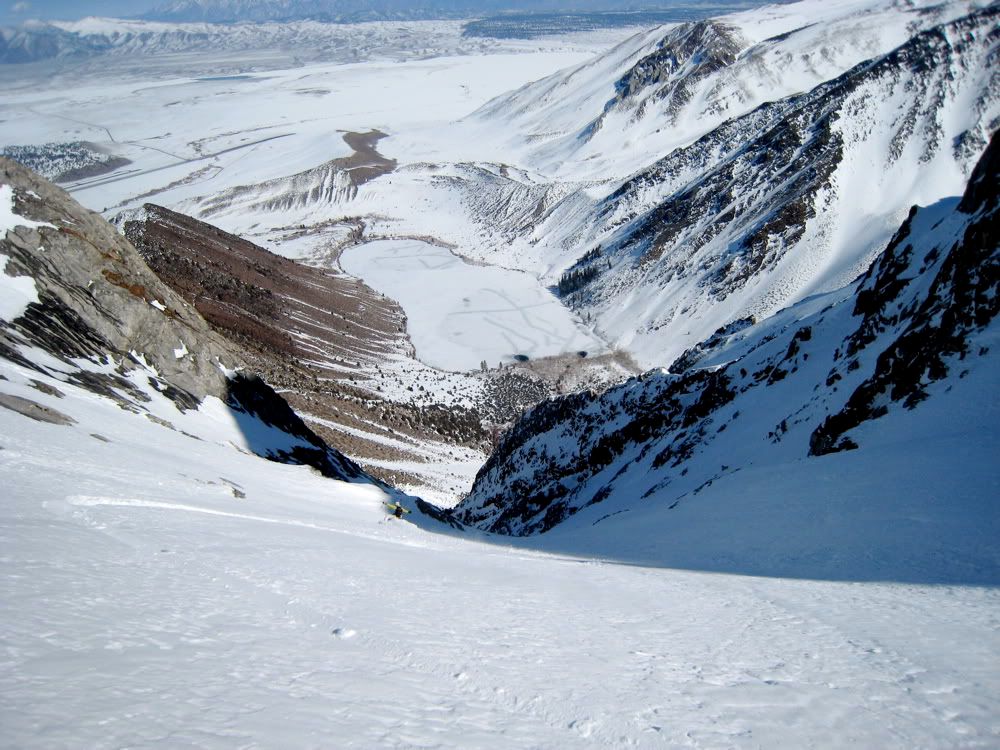 Oh the colors. Oh the snowboard. Shralping the Convict Lake Shear Zone! Fantastic structural features. Roof pendents rock!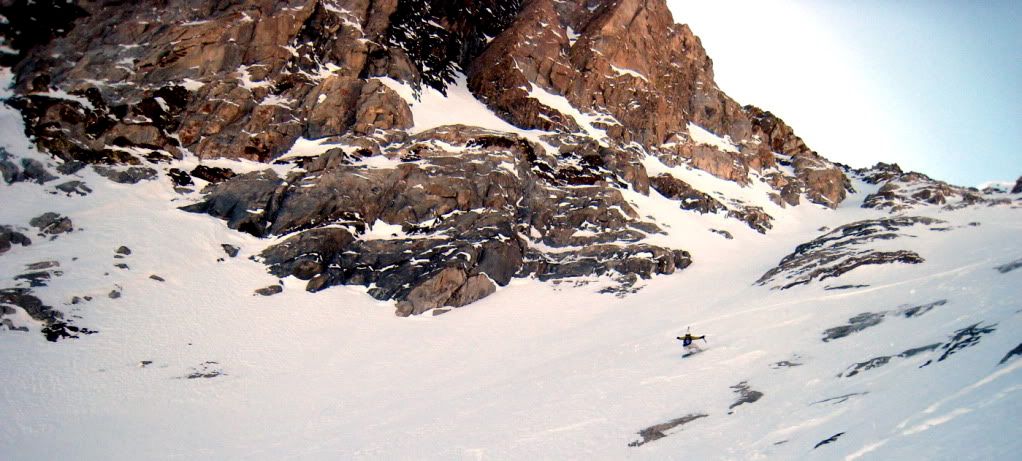 The first zone rolls over into some fun features.
Leviation
Elevation
Delicious snow.
Lots of colors. Lots of turns.
Not sure what kind of magnets he's using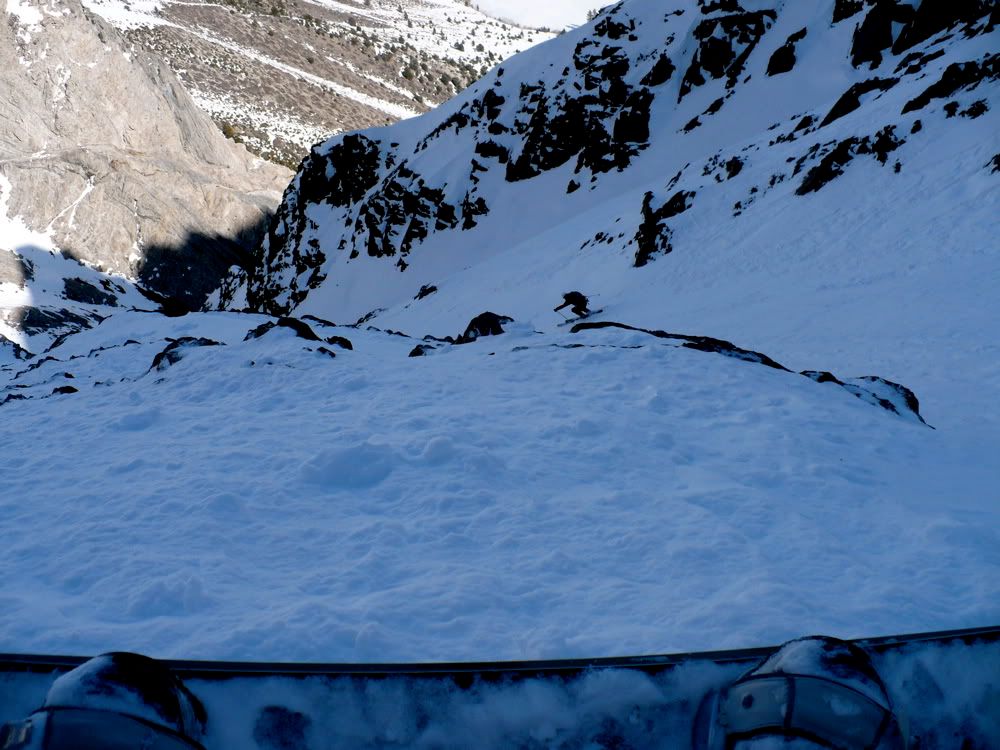 MMMMMM BEEEEER! ...after the stellar skiing ends...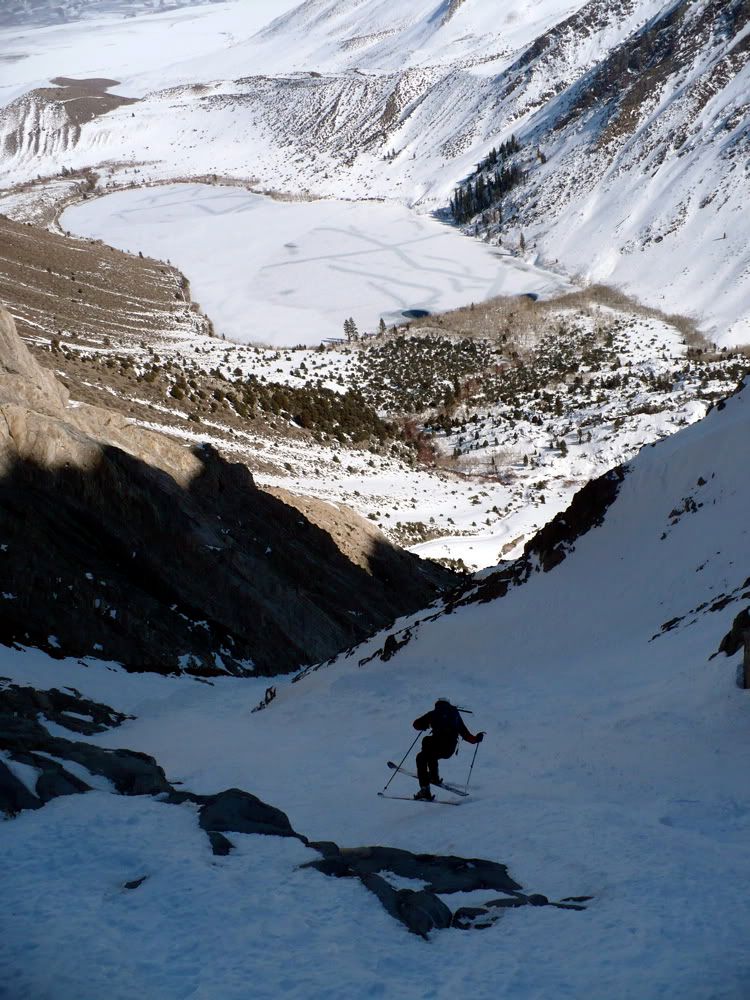 ...right about here. when in doubt straighten 'em out!
We knocked down some serious sluff!!! (
still levitating
)
Gnarly!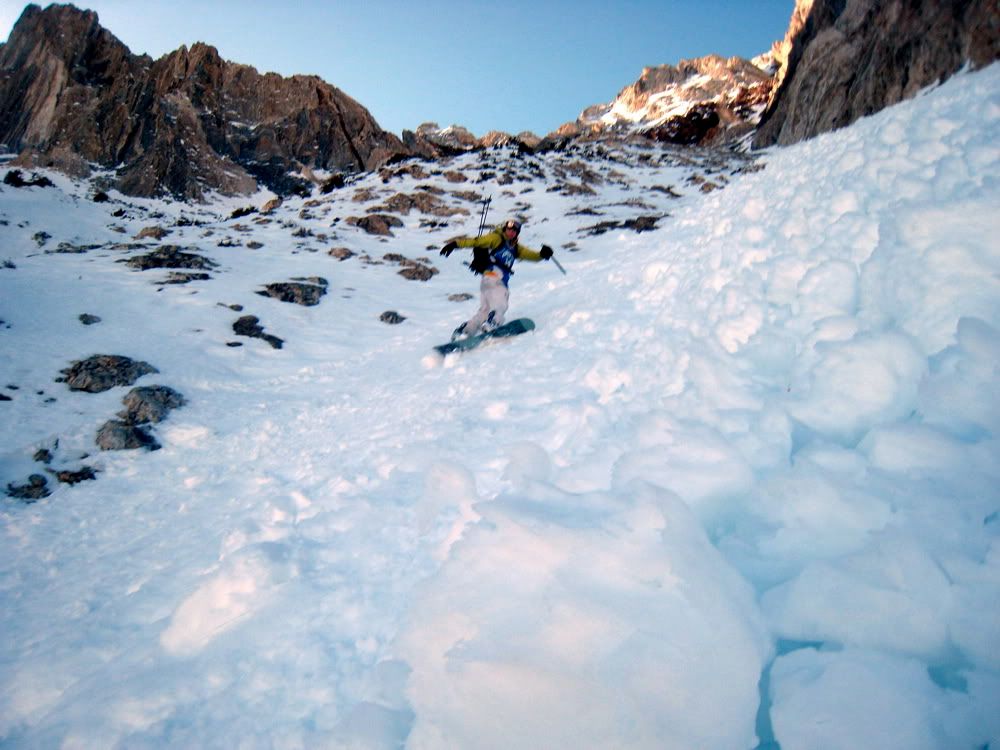 Can't do much more than laugh at this point!
Went up far left to base of Sevevah cliffs, then climbed up and right, traversed the hanging snowfield, downclimbed some fun stuff, and then downclimbed and worked our way over to the proper zone far right. All in the name of love!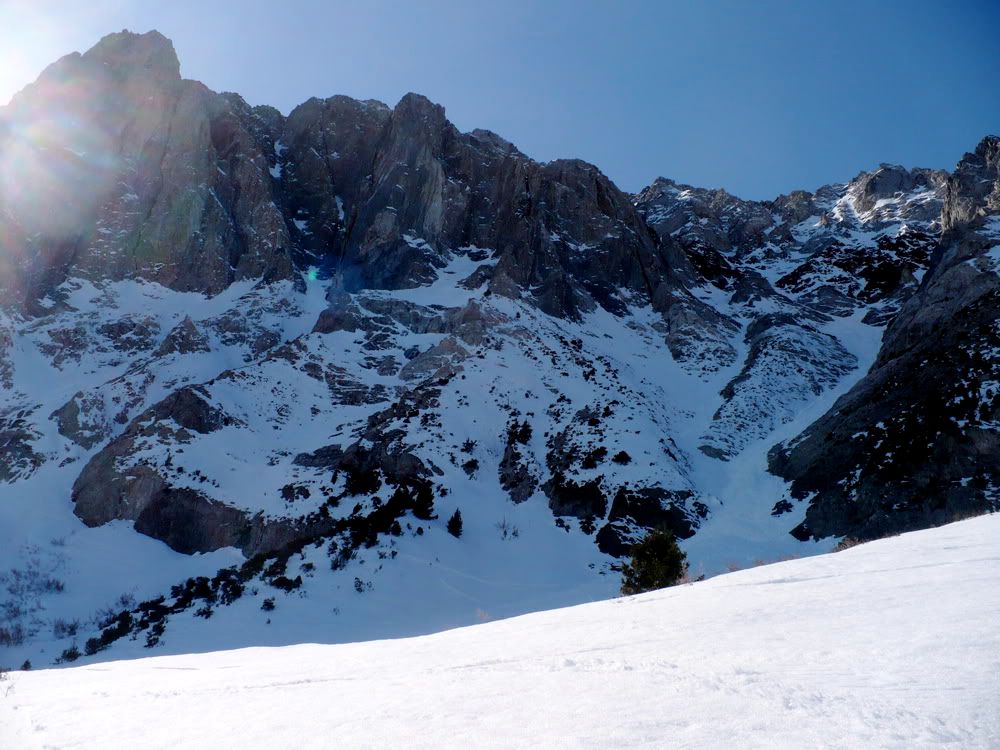 Hard to beat hiking out in Februne. Feels, smells, tastes like late spring. Glorious sun, snow, dry southface, frozen lake, colorful rocks, sagebrush and pine