Here's a update from Tioga last weekend. It was HOT! Lots of melt since the previous weekend. But higher elevation stuff was still holding up.
The east lines off the plateau still have some snow up high, but the lower sections are burnt.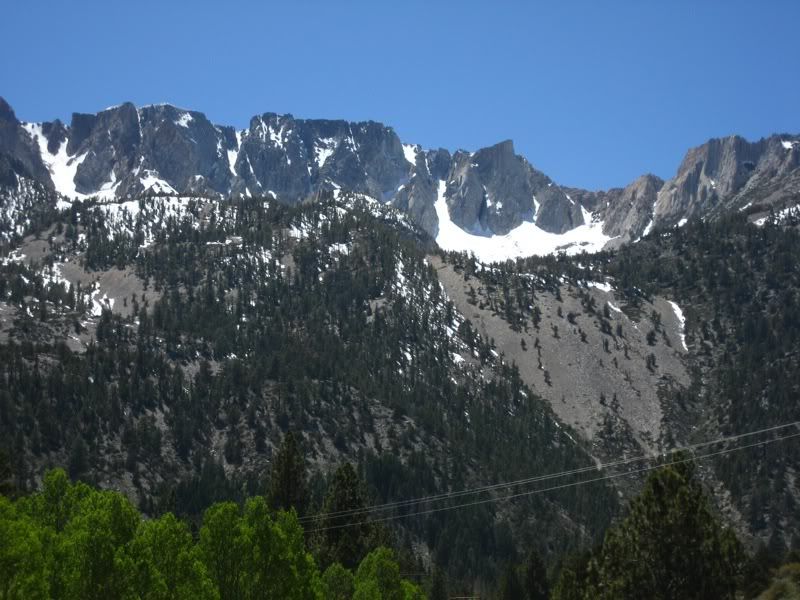 Powerhouse looks just about done.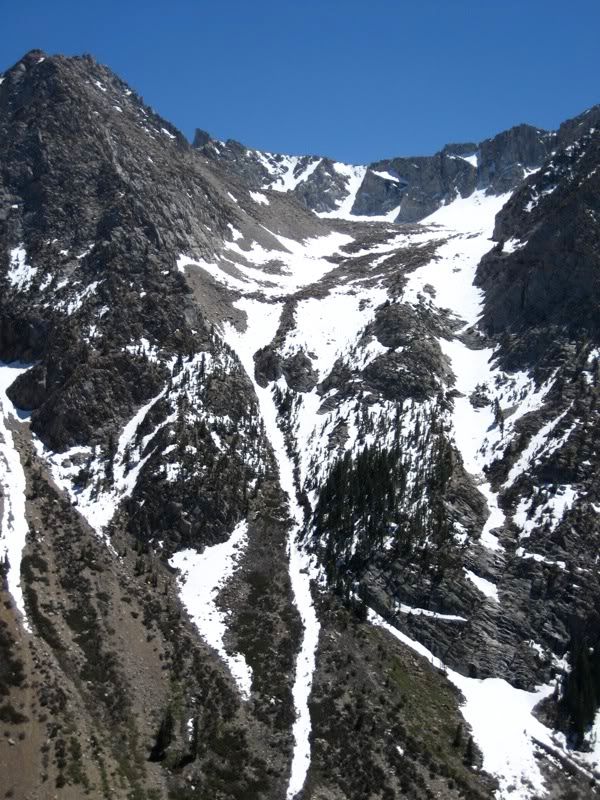 Ellery bowl and chutes hanging in there.
We climbed up Poop chute...
...where the Poop Chute Wine, Cheese, & Chocolate Bar was open for business!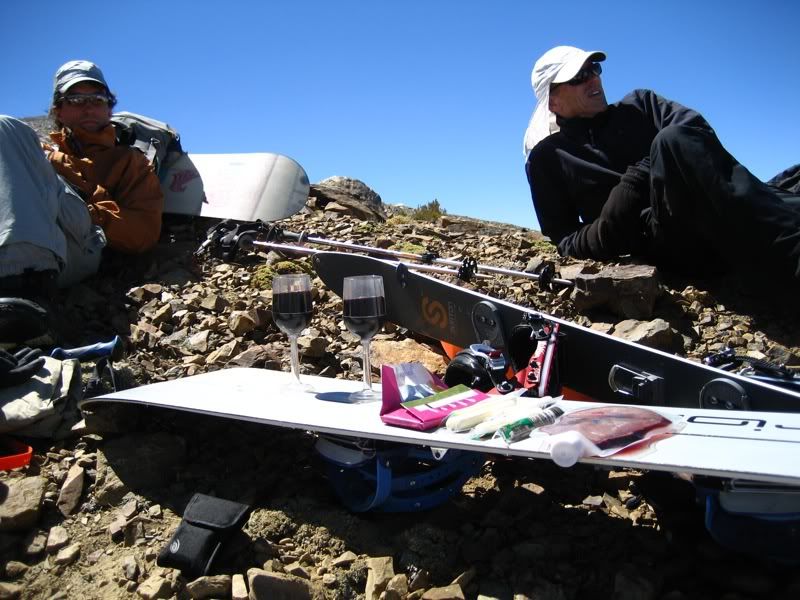 Marmots are out.
Still some nice lines and snow on Ellery.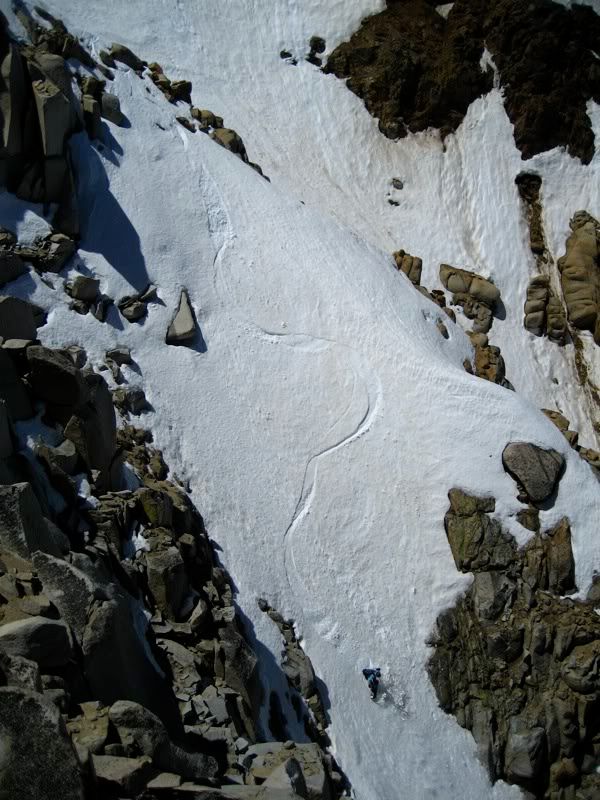 The cool thing about dirty snow is that your tracks show up really well. You also get a nice base exfoliation. :)
Ellery lines from below. We were descending around 12:30 and the snow was still decent, starting to get sticky lower. Another group came down about a hour later, and had just done Solstice. They reported good conditions.
Ellery Lake starting to melt.
It's cold in there! (but it felt good after the heat from the day)
Mono Lake is not quite as cold as Ellery, and it's really trippy with the tufa formations and the super-saline water. But there's no snow.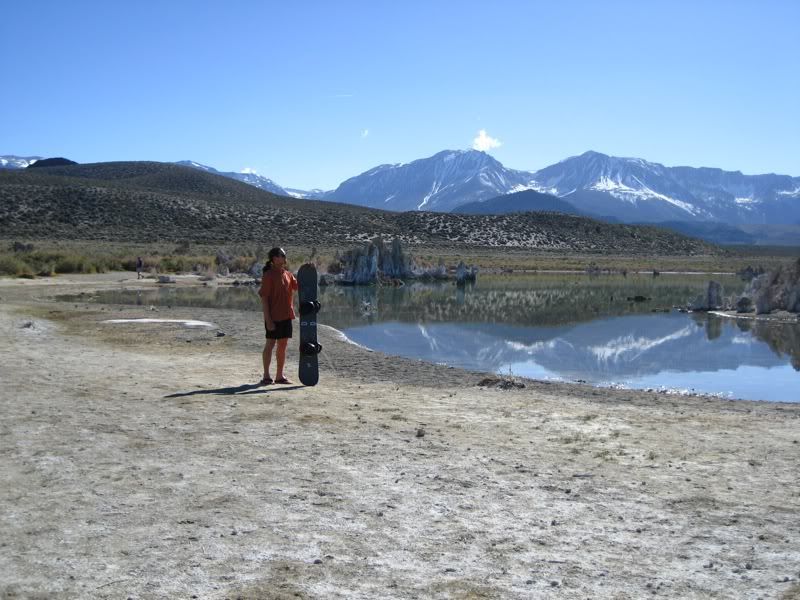 Sunday we headed out toward Conness. There was a good solid freeze that night. Stuff off White Mtn looking good (right PJ?).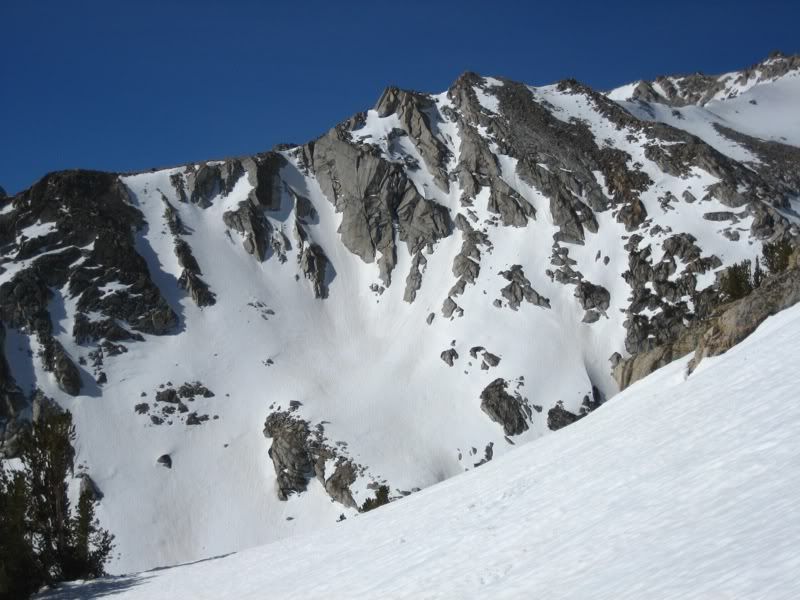 If your buddy falls through the ice on a lake crossing, make sure you get a picture first. He'll appreciate the humor later.
Backside approach to Conness (summer route) holding up pretty well and looks like it would make for some good riding, but it's south facing and softens early.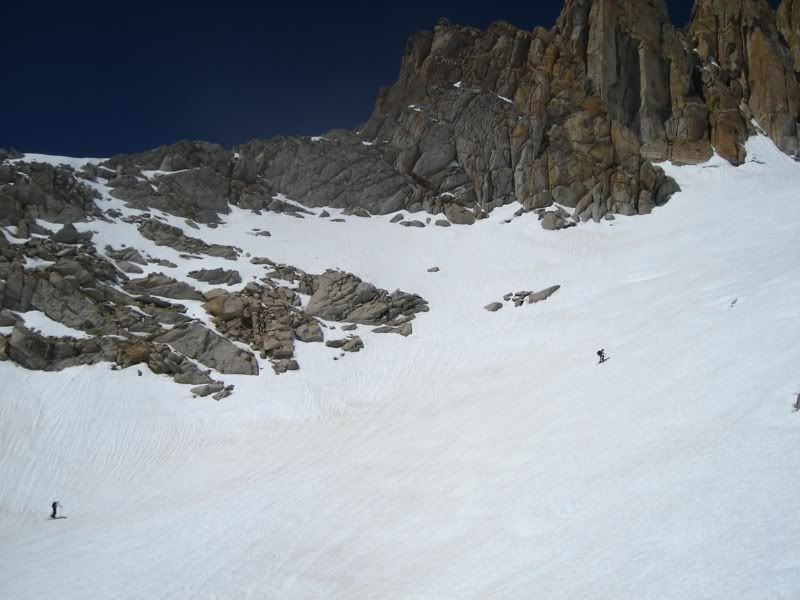 North Peak still looking good from the south. We saw a party working their way up there.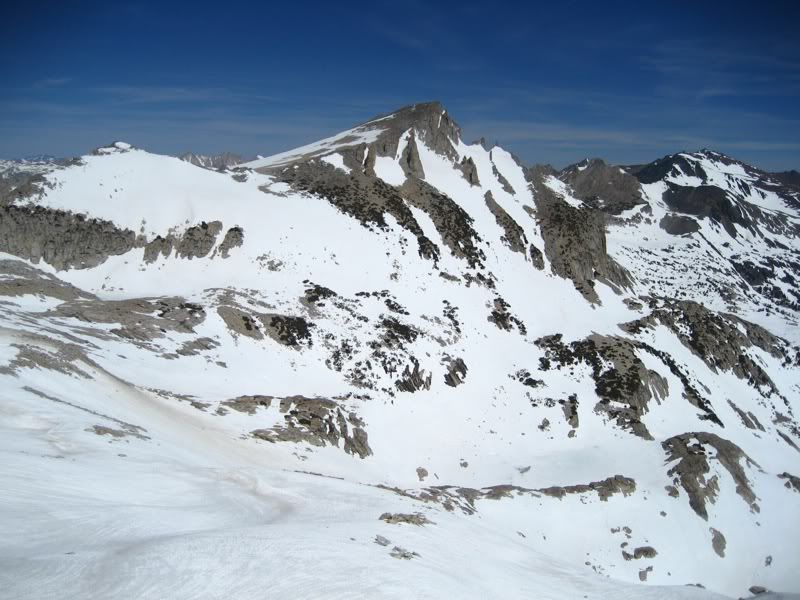 Sweeeeet smooth snow from the notch dropping down toward the snow finger and Conness lakes.
S couloir doesn't go from the top. I checked to make sure. :) Turns out the choke above the rock is also slightly narrower than 162 cm. :shock: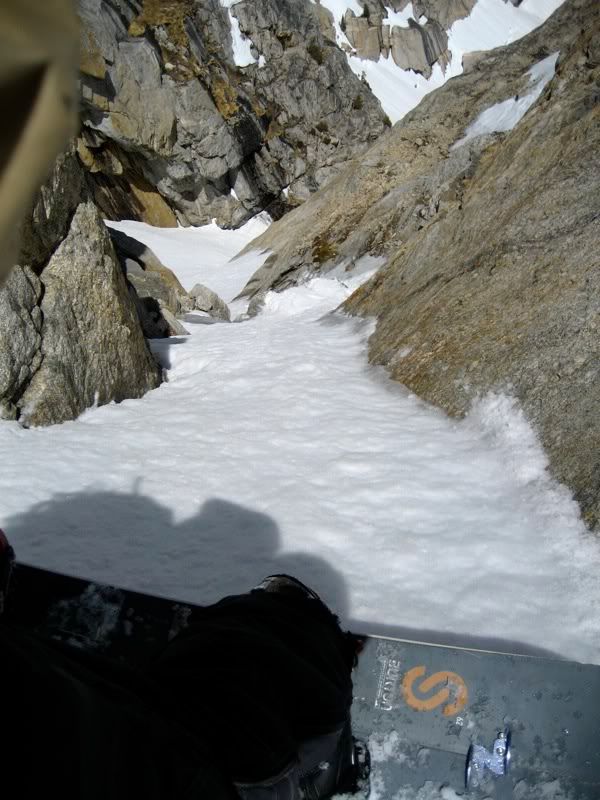 Did you know you can sidestep on a snowboard? Me neither...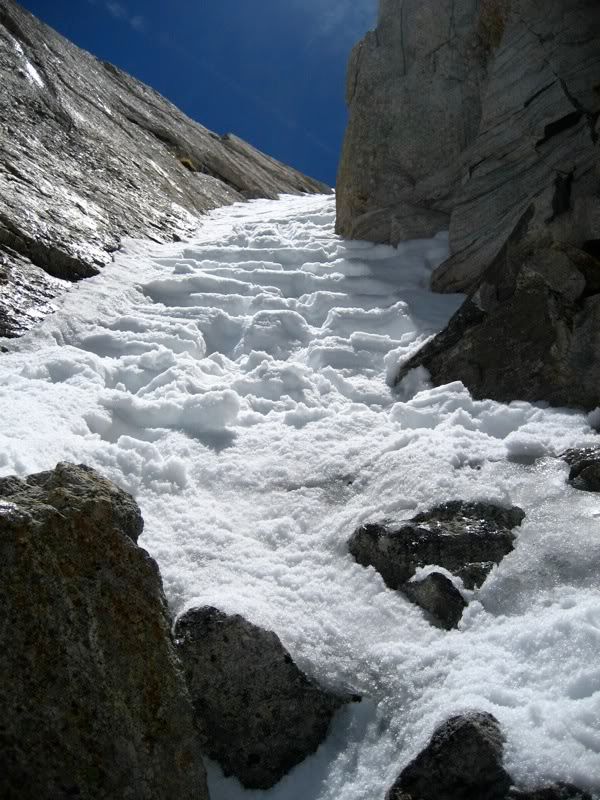 The snow below that is nice though! Definitely would be worth hiking up.
Snow finger/S couloir area looking good.
Flinty's looking good.
Whippet use #37a (thanks bcrider!)
Careful on steep east-facing aspects with thin coverage over big rock slabs that have been cooking all day. This was (surprisingly) pretty much the only instability we saw over the weekend, aside from some debris that looked to be from cornice drops.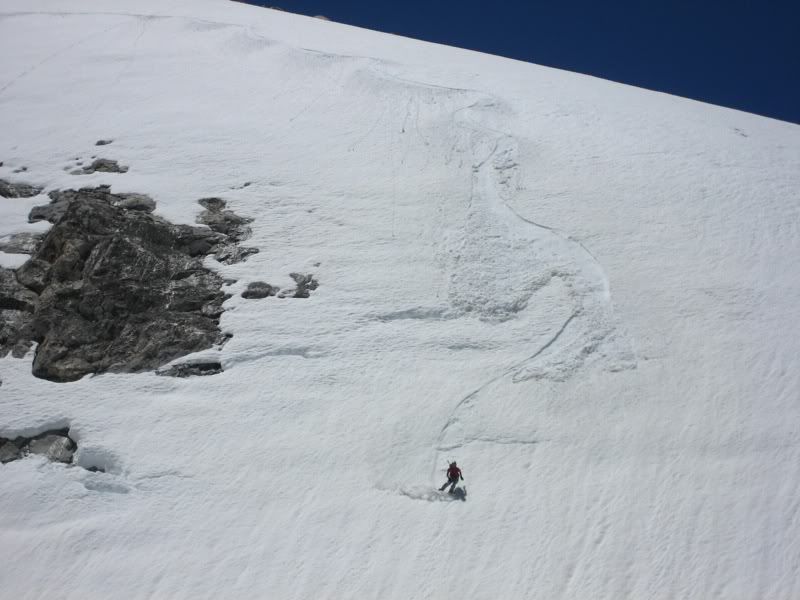 GPS bowl looked good. Too bad we were skinning up it!
The chutes down to Greenstone were in surprisingly good shape, even at 3 PM. Only the lowest sections were really heavy.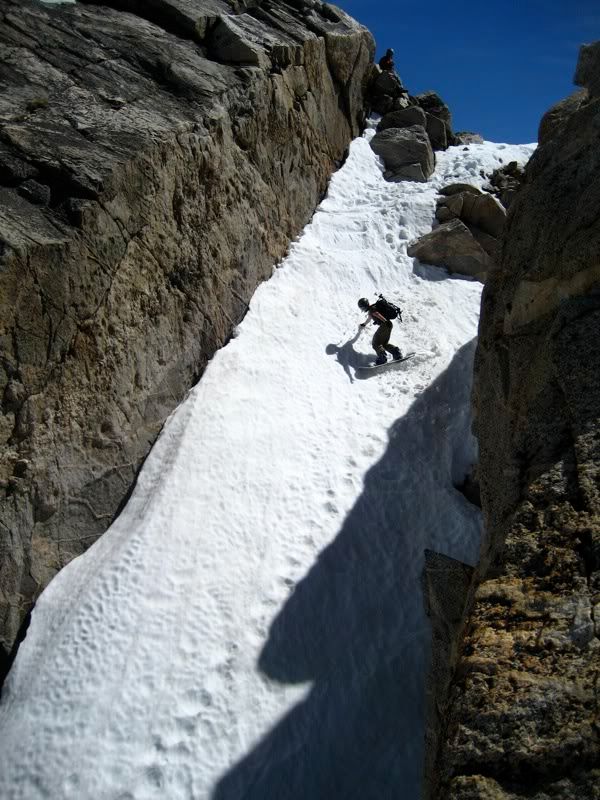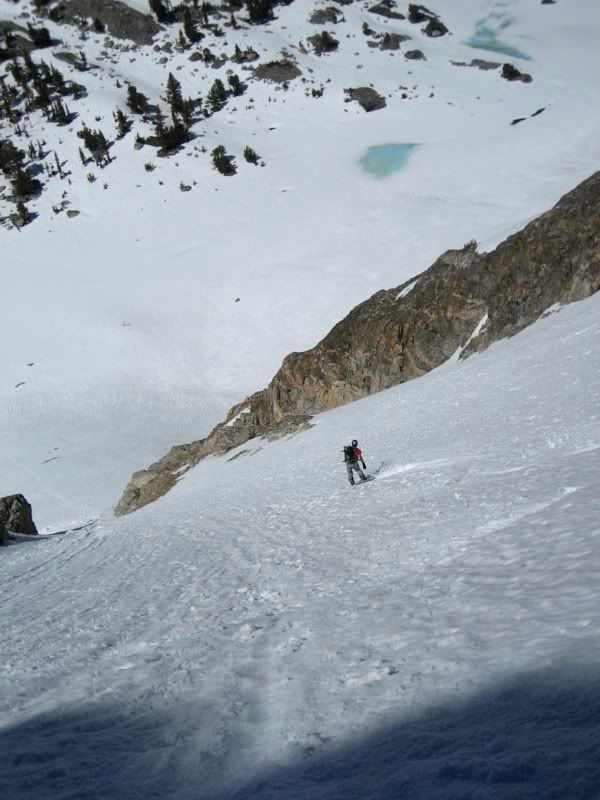 Requisite
finger-butt
pic. Extra credit for including the line with the rider.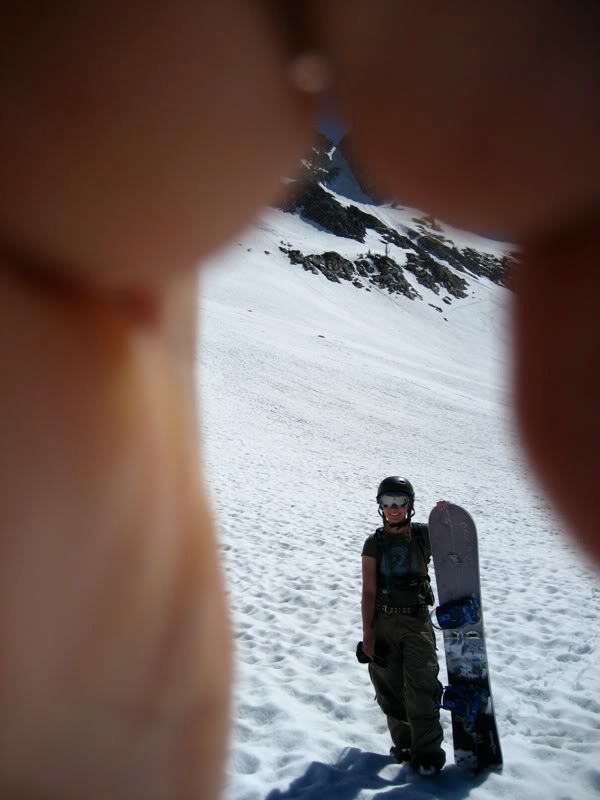 More Greenstone goodness.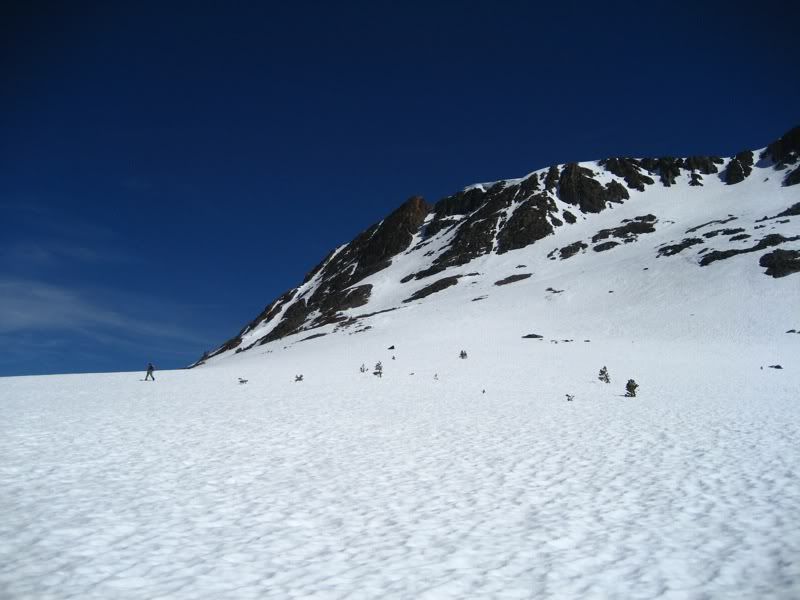 Saddlebag traverse not too bad. No man-eating suncups... yet.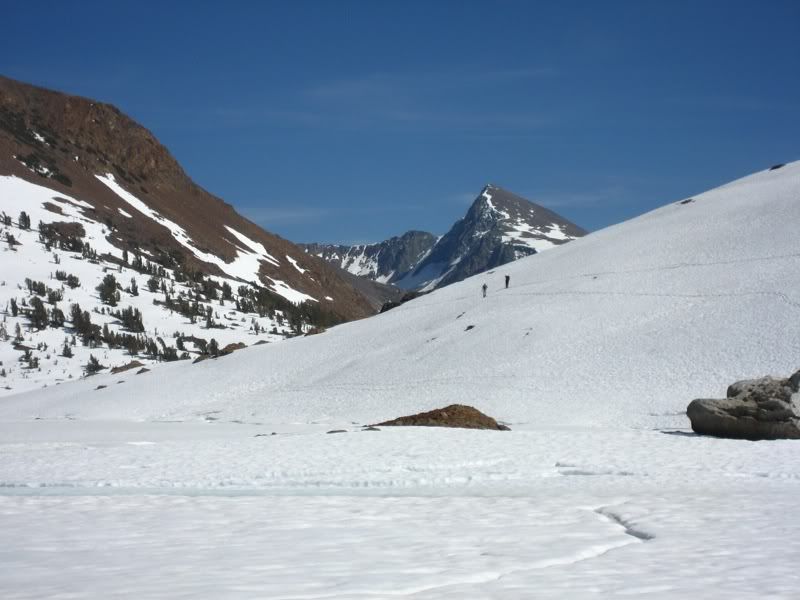 The lake is still skinnable... barely.
As usual, the road out sucks and is pretty patchy by now. If you want to skin, staying low by the creek is better.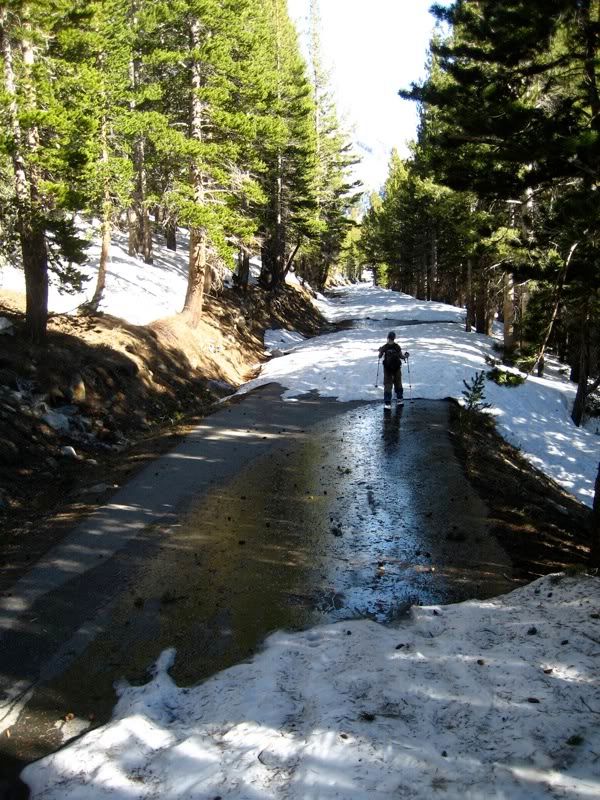 Mo-mart desserts make everything better!
Kinda bummed I won't be there for Mem day weekend this year... but I guess making it out there 5 out of the last 6 weekends sorta makes up for that. :)